Well, maybe you have heard it many times in the past, but not anymore. Now mental health is as important as physical health, and sometimes even more. No one can guess what thoughts or ideas come to your mind. Sometimes they can be bright and pleasing but other times they can be dark. Such shady thoughts can trigger abnormal behaviour and that's where we work. We, Mind Mentor, are Mind Behaviour Specialists and Therapist in Mumbai. Our counsellor, Dhwanii Shah, is highly qualified, has more than five years of professional practice experience in counselling, and is here for all your difficulties.
We understand how you go through sleepless nights and sudden panic attacks. A small event can affect a person's life in such a drastic way that it becomes like a black hole. We know when you are in pain you think there is no way out, but believe us there is. Yes, it may take quite a long, but you have to be brave to face it. We will become the backbone of your journey. Our counsellor will make sure that you lead a healthy happy life.
We can never say no to you!
Our life is so busy nowadays that no one has time for others. Whether it be hurdles in a relationship or marriage or even confusion related to your career, you can freely contact us.
We can look together for a solution and your life will be blooming. Follow-ups with you will be scheduled. But that doesn't mean you can't do it. It will be the sunlight after a long night, believe us, it will be worth it!
There will be sessions according to a planner all based on you. Even if you can not meet up personally, we are available through online sessions. No one can help you unless you take the first step of contacting us. We assure you there will be no more panic attacks or sudden rush of emotions. You will find the lost cheerful life again.
About Mind Mentor Therapy In Mumbai
Mind Mentor was established to promote mental health in India. We are physically located in Mumbai where you can reach us and get an appointment with our psychologist and counsellor, Dhwanii Shah.
Whatever the problem is, we are here for you. Our professional environment with various practice techniques will heal all your pains and concerns. With depression, anxiety, marital problems, child-rearing issues, or career counselling, we will stand beside you.
We are here to provide solutions, not sympathy……
The whole therapy will concentrate on you, how you feel, what you want, what are you suffering from, everything. Further, the therapy will be in sessions depending on the availability and severity. At the start, the counsellor will focus on building a warm relationship with you, and you can take as much time as you want to open up, no pressure! Dhwanii Shah, the therapist will try to understand the deep root causes that trigger the symptoms. And finally, a combination of therapies will follow to provide you with that peace you want for a long.
Well yes, you can contact us in person as well as online mode. We can never say no to you! Our history is overwhelmed with happy clients who have recovered from prolonged severe symptoms. Our counsellor, Dhwanii Shah will take proper care of you. Her skills and efficiency are appreciated by our patients all over India.
About Our Therapist In Mumbai Dhwanii Shah
I know what you are suffering through, and I understand your pain, I, Dhwanii Shah am here to provide solutions to all your mental dilemmas.
Mind Mentor is a weapon you can use to fight against all everyday questions. I founded this organization to serve people. It is time to accept yourself and feel empowered. I will guide you in your journey to success.
Sometimes there are feelings of insecurity, do not worry, I am here to clear your mind. I have a diploma in Counselling and psychology along with a master's degree in psychology. Hence I know various therapies and practices for regulating emotions and clarifying the mind. Believe me, it is okay to feel like this, you are not alone.
I am here for you!
Types of Therapy In Mumbai We Offer
Our Therapy Process In Mumbai
Physical illness is very much visible but not mental illness, so it requires more attention and care. At the Mind Mentor, our therapist in Mumbai has a carefully curated treatment approach that is designed just for you.
Together, we can discuss what brought you to us in the first place and where you want to go with our therapists in Mumbai, who are well-trained, certified, ethical, and scientific in their practices. We provide individual and couple therapy along with training and corporate workshops.
Wondering how we can help you to grow and flourish?
Here's our detailed therapy process
1. Initial contact
This is the first process where we get a call or email from a client. The initial process allows our therapist in Mumbai to understand the client's problem and needs. Later, we determine wheater we are the right place for you or not.
This initial contact also allows us to know you as who you are and what makes you the person you are. Our therapist in Mumbai will offer you a listening ear in a non-judgement manner.
Based on the outcome of your talk, we'll decide whether to move ahead or not.
2. Welcome package
Before fixing the final appointment, we'll send a confirmation email and an intake form. It will provide you with some basic information about our process, and policies and will help prepare you for our work together. There will be some forms to fill out, which will streamline the administrative process and save you time during the first session.
3. In the intake interview
In the third phase, we might ask you a few questions to better understand your personality, issues and background. The questions might be around 5-10 and designed only to help us understand you better and decide how our therapy in Mumbai should proceed. We will try to establish two-way communication which is good for you to ask questions as well.
4. Face-to-face contact
We probably won't spend much time talking about your specific struggles, since the focus will be on exploring some of the issues that contribute to how you got to where you are in your emotional, psychological and social state. After about a month or so, the core issues will start to emerge and we can begin the next phase of therapy.
After deeply understanding your concerns and struggles, we'll start with the next phase of therapy in Mumbai.
5. Understanding struggles
As the name says it all, this process involves in-depth digging and exploration of your emotional and psychological ailments, including past and present ones, with others and yourself.
This process helps us in becoming more aware of our emotional, behavioural and cognitive involvement and understand what are they demonstrating.
6. Working on core issues
This process involves working on core issues of therapy in Mumbai and healing your past difficulties, struggles, thoughts, and feelings about yourself or others, and learning about the new techniques and skills to cope with the difficult situations in your life. This phase is especially devoted to what you feel is most important to talk about, and our therapy in Mumbai will guide the discussion with questions and statements to help you clarify your thoughts. This is where you may start feeling worse before you feel better…but just remember that it does get better.
At this phase of our therapy in Mumbai, you'll be ready to take your emotional, mental and psychological issues, pain and fears. Remember, this is also the phase where our therapist in Mumbai will walk you through new skills to better manage what does come up; from communication skills to emotional regulation skills, developing healthy habits to mindfulness techniques, everything will be taught to you by our therapist in Mumbai.
Why Choose Us Best Therapist In Mumbai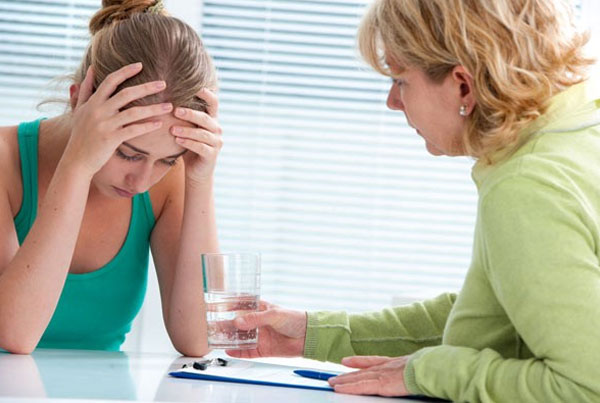 1. We have the expertise therapy in Mumbai to help you
As Mind Mentor we have a team of expert therapists in Mumbai to help you achieve true wellness. Our team and founder, Dhwani Shah are specialized in dealing with various emotional, mental and psychological issues and help individuals heal from the inside out.
Our core specialist for therapy in Mumbai includes depression, anxiety, relationship, couple, career counselling and related issues. We can work with grief, loss, parenting issues, burnout, managing a chronic illness, personality disorders, domestic violence, and recovering from narcissistic abuse, among others.
2. Custom tailor treatment
At Mind Mentor, we have a team of the best therapists in Mumbai who will tailor the treatment process based on your need, and problems and work towards achieving your goal through therapy in Mumbai. We promise to work in tandem with you in an honest, direct, and transparent way by providing you warmth and an open environment that will not only facilitate your growth but also help you to discuss your issues more openly.
3. Guiding Beliefs and values
We know that each client possesses a set of beliefs and values that guide them in their perception of the word, either through their thought process or actions. The decisions they make, reflect their values and beliefs.
We are backed by specific beliefs and values when working with your clients, which set's us apart from other clinics that offer therapy in Mumbai. This also helps us to meet the unfulfilled needs of our clients that are at the core of their suffering and pain.
4. Flexible approach
At Mind Mentor, our team will help you heal with therapy in Mumbai with a unique approach that is specially designed just for you. Together, we can explore what brought you to us and discuss the issues that are bothering you in life.
Our approach is flexible, so if your goals change, so does our work together. We provide you with a warm, supportive atmosphere, which allows us to do our best work together.
FAQs About Therapist In Mumbai
 What is therapy?
Therapy, which is also called psychotherapy or counselling is the process of meeting with a professional psychologist in Mumbai to solve problematic behaviour, feelings, mental issues, relationship issues or somatic responses.
Therapy isn't always about going forward to reach different places. Most of the time it is about stopping, balancing, going backwards and working through the stuff that is mentally painful for an individual. Simply put, therapy in particular helps us to pause and work through the painful memories to free us up more in the here and now.
What does a therapist in Mumbai do?
A therapist in Mumbai is a person who is authorized to conduct psychological testing, therapy and counselling of individuals to deal with various mental, emotional and psychological issues. They are trained, experienced and educated professionals in the treatment of various mental health disorders. From depression to low self-esteem, from family issues to body image issues and everything in between, a therapist in Mumbai can help you in dealing with all such issues.
Why therapy is important?
If you have gone through trauma, abuse, torture, or mental, emotional or psychological issues, then therapy can help you to deal with it. Therapy in Mumbai is important because it helps you to understand what feelings are typical for your circumstances. Even if you aren't ready to get into big matters, a therapist in Mumbai can help you with learning strategies and support for your immediate needs.
How much does a therapist in Mumbai charge?
A therapist in Mumbai is a professional who helps individuals in coping with mental, psychological and emotional issues. Depending upon the experience of a therapist, skill set, credibility and goodwill, a  therapist might charge anywhere between Rs 2,000 to Rs 5,000 per session.
Why Dhwani Shah is the best therapist in Mumbai?
Dhwani Mehta is a top-rated therapist in Mumbai with 5+ years of experience. She holds a Diploma in advanced counselling psychology and a master's degree in psychology and has the upper hand in play therapy, family therapy, REBT therapy, CBT therapy, child development psychology, transactional analysis, and advanced metaphor therapy.
Her knowledge and understanding of various mental problems faced by individuals and her usage of the latest and modern methods of treatment set her apart from other psychologists in Mumbai.
Conclusion
Mind Mentor, as a provider of mental health solutions, aims to render accessible and affordable services to all. We have got modern treatment for all your modern-day problems. From mental issues to emotional trauma, from stress to depression, from anxiety to panic attacks, we have got your back.
Interested Reads: